E-Blue Cobra Headset Orange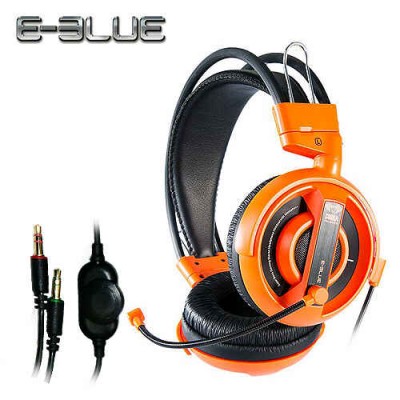 This headset is equipped with a high sensitivity rubber microphone.Clear voice transmission can be realized.
Adjustable metallic headband
The 40mm dynamic headset delivers an extra-ordinary .A clear and accurate acoustic sound transmission can be realized.
Open-typed dynamic headset
The headband is made up of stainless steel to ensure durability . The dynamic headset is also very comfortable for long time wear.
Spesifications :
Frequency response: 20 - 20,000 Hz

Impedance: 32 Ohm

Power Capability:300 mW

Sensitivity:105 dB

Speaker diameter:40 m

Connector:3.5 mm stereo

Impedance:2.2K Ω

Input sensitivity:Ø6 x 2.7MM-52dB ± 3dB